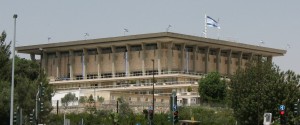 Next September 20th, the Palestinians will ask the United Nations to accept Palestine as a member state.
As this date draws near, JCall, who supports the 2 States solution, wishes to make the following comments:
The inalienable right to self-determination has allowed the Jewish people to fight for emancipation in the framework of a movement of national liberation, Zionism, which led to the creation of the State of Israel, recognized by the international community. In the same way, this right is the grassroots of the current Palestinian UN bid for statehood.
JCall deeply regrets that failures of leadership on both sides, rounds of violence and terrorism, and settlement expansion in the West Bank have resulted in two decades of unfruitful negotiations. The resulting status quo is no longer bearable because of the many threats it implies, especially after the Arab Spring.
Therefore, JCall understands how the frustrations caused by the lack of prospects have led the Palestinians to turn to the UN.
JCall, however, is well aware that this initiative can lead to the best or the worst. The worst would be a new round of violence, putting off for even longer any chance of ending the conflict, and the attack perpetrated a few days ago against the Israeli Embassy in Cairo is extremely worrying. This is the strongest fear of many Israelis and friends of Israel throughout the world, and ours as well.
At best, the Palestinians' UN bid could be a step towards resuming direct negotiations, eventually leading to the creation of a Palestinian state within the 1967 borders, with mutually agreed land swaps, and a negotiated solution to the issue of refugees. In that prospect, this "unilateral" and largely symbolical move on the part of the Palestinians could have potentially positive outcomes:
– though theoretical, UN acceptance of Palestinian statehood would change the face of the Israeli-Palestinian conflict which would for the first time oppose two sovereign states.
– with UN acceptance, the resolution 181 voted on November 29th 1947 by the General Assembly of the United Nations would at last come into effect. This resolution called for the creation of two separate states living side by side in mandatory Palestine: a Jewish state next to an Arab state. For Israel, that would imply recognition within the borders of the 1948 war of independence and tackle fears of an international "delegitimization".